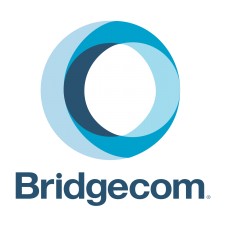 MIRA LOMA, Calif., August 15, 2018 (Newswire.com) - ABG Communications, a premier leader in health care communications, recently began operating under the name Bridgecom. For over 40 years, the company has partnered with clients in the health care insurance, corporate and Medicare industries to provide streamlined solutions, delivering accurate, timely information using secure, multi-modal channels.
For CEO Joel Luce, the change comes more than 10 years after acquiring the company back in 2007. "We knew that eventually, the name would be changing. This has been on the horizon for a long while." After the company's founder passed away in early 2018, the timing seemed right to begin operations under a name that was more in line with the current and future direction of the company.
"Our services have grown and continue to expand as our clients' needs change. The former name just doesn't encompass who we are anymore," Mr. Luce stated. "We chose the name 'Bridgecom' because it expresses what we do: we bridge communication and care gaps that exist between health care organizations and their patients and members."
The name change comes just a few months after an exciting software release of the company's BridgeSuite™ Internet solution. Said Luce, "It's exciting, as our business has completely evolved over the last few decades. We are constantly adding and improving our service offerings in response to the needs seen in the market, to give health care clients exactly what they need to serve their patients and members. Ultimately it's about improving care and saving lives." 
Bridgecom has also been investing in team members, training, security and infrastructure to anticipate ongoing growth and keep our quality and service at excellent levels.
About Bridgecom:
As a health care technology solutions and business process outsourcing company, Bridgecom provides clients with access to our proprietary technology BridgeSuite™, along with a state-of-the-art high-speed print and mail fulfillment production facility. Our innovative technologies help health care organizations improve outcomes with their essential patient and member communications, providing cost savings and improved results. BridgeSuite's overall goal is to enable greater productivity while ensuring improved ROI.
Media Contact:
Lesley Bellows
951-361-7326
Source: Bridgecom
Share: